Science is to test crazy ideas – Engineering is to put them into Business!
Welcome Students to the Human-Centered AI Lab (Holzinger Group)!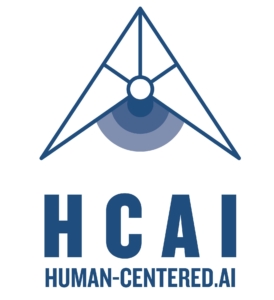 Fast Track:
1) Watch the Students Welcome Video https://goo.gl/GoeBek
2) Read the introduction paper https://www.mdpi.com/2504-4990/1/1/1
3) Read the research and teaching statements, availabe at https://www.aholzinger.at/
4) Develop carefully your PhD-proposal PhD-Proposal-HOLZINGER-Group-2017
5) If you send an eMail, put 22A12019 in the header to make sure that you read this page
(Please note that eMails sent without this number in the header will not come through the automatic filter)
---
[TUGOnline search for LV 706.998 DiplomandInnen Seminar summer, 706.999 DissertantInnenseminar summer –
or 706.996 DiplomandInnenseminar winter, 706.997 DissertantInnenseminar winter]
[Deans Pages – Dekanatsseiten with Anmeldeformular – registration form]
[Latex-Template Masterthesis] for Students of the Holzinger Group
AI/ML (see differences here) is a rapidly growing field in computer science and health informatics is among the greatest application challenges. The Holzinger group is dedicated to educate the next generation of data scientists able to tackle future challenges. Ideally, you start with an inspiring Bachelor work, develop it into a cool Master thesis and culminate in an awesome PhD thesis – paving the way to both academics and business.
This page provides guidance mainly for PhD and MSc students interested to do their academic work (Master thesis, doctoral thesis) with the Holzinger Group in the field of human-centered AI with application in health informatics. However, it can also be useful for students interested in doing their BSc thesis (706.800, 706.801, 706.802, 706.804), AK Mini-project (706.046), Master project Web and Data Science (706.502), or project Informationssysteme (706.505) and your Bachelor thesis.
READING BEFORE CLASS
WEEK-DATE-TIME
AGENDA
SLIDES as pdf
[Holzinger, A. Introduction to machine learning and knowledge extraction (MAKE). Machine Learning and Knowledge Extraction 2017, 1, 1-20. 10.3390/make1010001]
14, Friday, 5th April 2019, 11-13
Lecture 01:
Welcome to the Holzinger Group HC-AI, Part 1: What is the human-centered AI approach and what is autonomous vs. interactive machine learning?

[Gordon, A. D., Henzinger, T. A., Nori, A. V. & Rajamani, S. K. Probabilistic programming. Proceedings of the on Future of Software Engineering, 2014. ACM, 167-181.]
15, Friday, 12th April 2019, 11-13
Lecture 02:
Welcome to the Holzinger Group HC-AI, Part 2: What are some of our research topics, goals, questions and projects?

Holzinger, A. 2010. Process Guide for Students for Interdisciplinary Work in Computer Science/Informatics. Second Edition, Norderstedt, BoD.
17, Friday, 26th April 2019, 11-13
Lecture 03:
Welcome to the Holzinger Group HC-AI, Part 3: What are the formalia (requirements) and strategies for PhD Students and MSc Students ?
18, Friday, 3th May 2019, 11-13

Lecture 04:
Welcome to the Holzinger Group HC-AI, Part 4: How do we contribute to the international research community ?